Sustainable sailing
Members of SPSN feel that it's a distinct privilege to sail in South Pacific waters, and we're delighted to share the unspoiled beauty of our region with visiting mariners.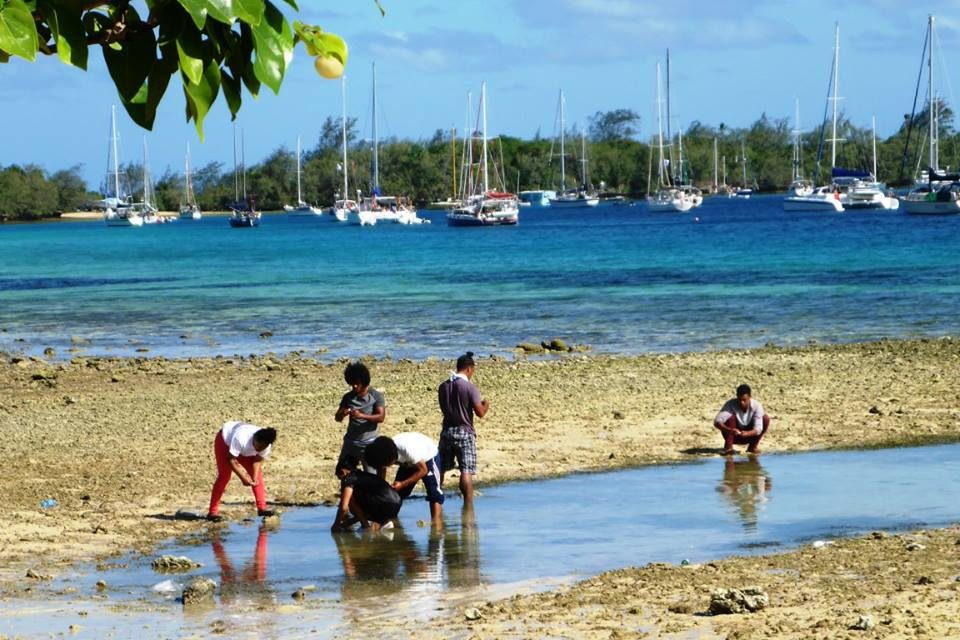 Keeping the islands in balance
So many islands are only reachable by boat – foreign yachts are an excitement as a resource for supplies and education. We must be very careful not to put the island out of balance. The Marquesas earns 50% of their income from visiting yachts.  Rather than giving away items from your boats,  the long sighted way to assist the local economy is spending in the local economy.
But the fragility of our near-shore and offshore ecosystems demands that all who sail here practice what we call sustainable sailing. That is, maintain a "zero pollution" policy wherever they travel, including using environmentally friendly soaps and sun block.
At SPSN we consider it to be one of our most important responsibilities to inform and educate visiting sailors on the ways they can maximize their enjoyment while sailing our waters, yet "leave a clean wake" and do no environmental harm.
Educating Sailors
Before you arrive check the religious and territorial customs, for example limited commercial activities on Sundays in Tonga and gifting the village chief with Kava roots on arrival when asking permission to anchor in Fiji. What are the fishing regulations?
Some basic tips for sailing in the South Pacific:
– Anchor on sandy bottoms, never on coral, or use the ecological moorings buoys when available. Coral will be killed by your chain dragging across it.
– No sewerage spill. Do not drain your holding tanks in the lagoon. Always use sewerage holding tanks so as not to poo in someone else's fishing grounds.
– Avoid touching the fauna and flora – observe and admire.
– Avoid introducing new species by scraping your hulls in the bays or lagoons.
If you like to trade, consider things like fishing gear, children toys, spare ropes, sunglasses… but please never give alcohol. Rather than giving away items the long sighted way to assist the local economy is spending in the local economy. Some medical and educational items are appreciated, such as reading glasses, school supplies or hygiene items, but generally speaking, gifting disturbs the local economy. Please respect local cultures and don't give alcohol as gifts.
Educating Marine Industry
Encouraging those with the expertise to share with smaller communities – eg placing moorings, making rubbish disposal possible.
Co-ordinating Contacts
Yachts are a fantastic resource for natural disaster recovery – Sea Mercy is such an organisation which has done a lot of work in the Fiji and Tonga waters. This volunteer work gives to both the isolated island people and the sailors gain an insight into another way of life.
Sailing with a 'greater' purpose
It is the journey and stops along the way that are far more important than just reaching your destination.
Sea Mercy's mission has been to encourage and support blue water sailors who wish to "sail with a greater purpose" and help make a difference in the lives of those they meet along the way.
"Whether it is restoring sight by providing free reading glasses, the first to deliver emergency aid following a natural disaster or sailing international volunteer medical and dental teams to the 'at risk' remote islands, we have a program to fit your desires."