Panama
The San Blas Islands are considered by many the Jewel of the Caribbean and a Paradise for Sailors, Cruisers and Mega yachts alike, due to the number of Islands and Cruising grounds is a stop that needs to be made by all boats arriving to Panama. Owned by the Guna Indians and with different "chiefs" per islands all of them have their own set of rules and traditions. Although scuba diving is not allowed the Guna will stop by your boat to sell you fresh lobster, fish and their trademark: the traditional Molas. With amazing beaches, spectacular anchorages and unspoiled reefs this is a site you definitely need to visit.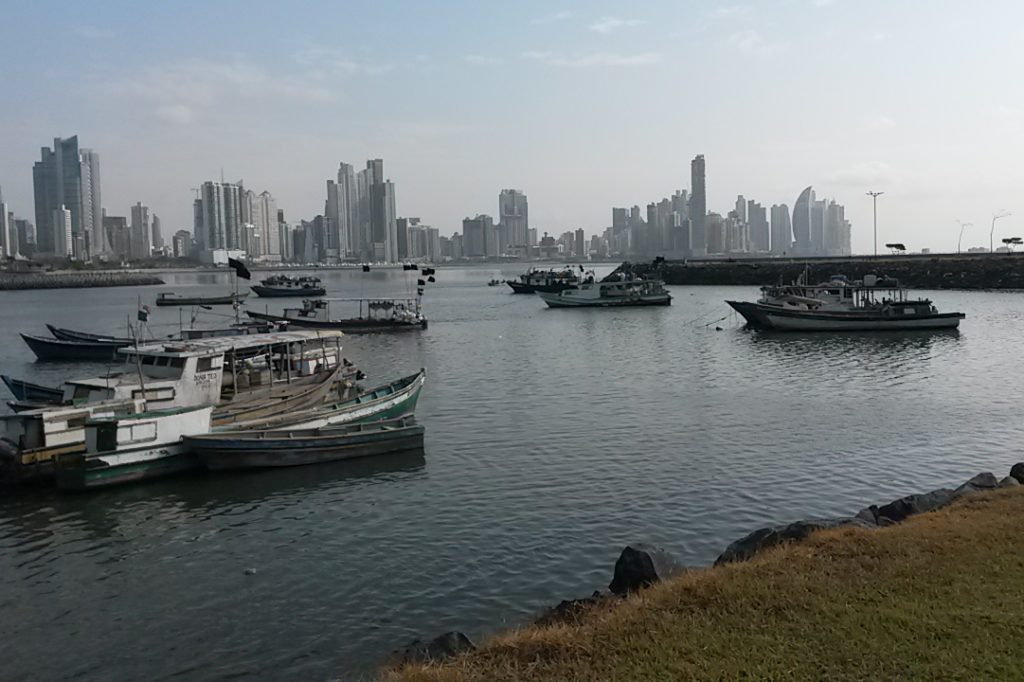 Shelter Bay
If arriving to Panama in the Caribbean side, you will get to Bahia Limon which is located just behind the Panama Canal Break water. The anchorage has been relocated to the west side of Limon Bay, with easy access to Shelter Bay Marina. You are invited to arrive at Shelter Bay and enjoy all the amenities we have to offer, full service yard, chandlery store, secured storage, best Sail Loft in Panama, pool, hotel, restaurant and bar among others amenities. They can assist in your canal crossing arrangement. Visit the website and click the link for the unique canal crossing video! it will definitely reduce your canal crossing stress level.
Panama Pacific
the other side, where the old city "Casco Viejo" is located, contrasting with the modern skyline of the city. Be sure to visit the fish market for fresh fish brought in daily, great shopping malls for the ladies, amazing gastronomic experience and great night life. From here you can coordinate a stay at one of the many beach resorts on the Pacific, pay a visit to the mountains of El Valle or do the 6-hour drive to Boquete a place like no other high on the mountains.
"Archipelago de Las Perlas"
a group of islands on the Pacific side will keep you coming back for more. Just 35 miles from the city, sailing to them or stopping on your way to further sailing grounds will be your last view of Panama as the wind pushes you more into your sailing trip.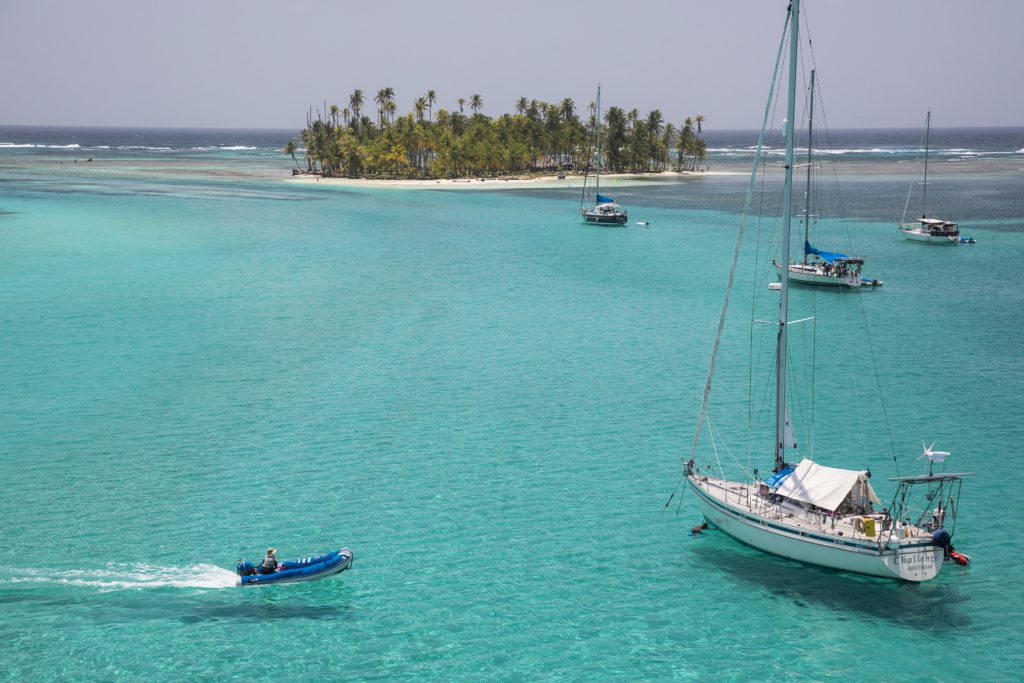 Coiba Island National Park
farther to the north is a Scuba diver's paradise. It is considered a reserve so there is a charge for arriving there. Contac Shelter Bay Marina, we can help you arrange any details before your plan on heading over. Once you get there you will not regret it. It is located in a unique spot and an Indo Pacific Ocean environment is seen in this area.
Your yacht can stay in the country for a year or indefinitely, there is a $184.00 annual charge for a cruising permit which is renewable. No fishing licenses needed, catch and release encouraged, no restrictions on diving outside San Blas. US Dollars is the official currency in Panama, with direct flights to 14 or more US cites and 100+ other destinations Panama has never been closer.
Panama has a lot to offer which can easily translate to more than a transient visit.