New Zealand
Offshore sailors are welcomed from the moment they arrive starting with a friendly greeting from our customs team. It is a land of diverse beauty with so many natural attractions within a short distance. Great fishing and diving, adventure sports, mountains and volcanoes, vineyards… and not to forget quality yacht refit and marine facilities.
Explore The Bay of Islands and the stunning coastline of Northern New Zealand's sub-tropical waters, watch the exciting America's Cup racing in 2021, buy a cheap car and adventure by land for a change. Sail north again in May after the cyclone season, or let the boat safely stay an extra year whilst you fly home for a while?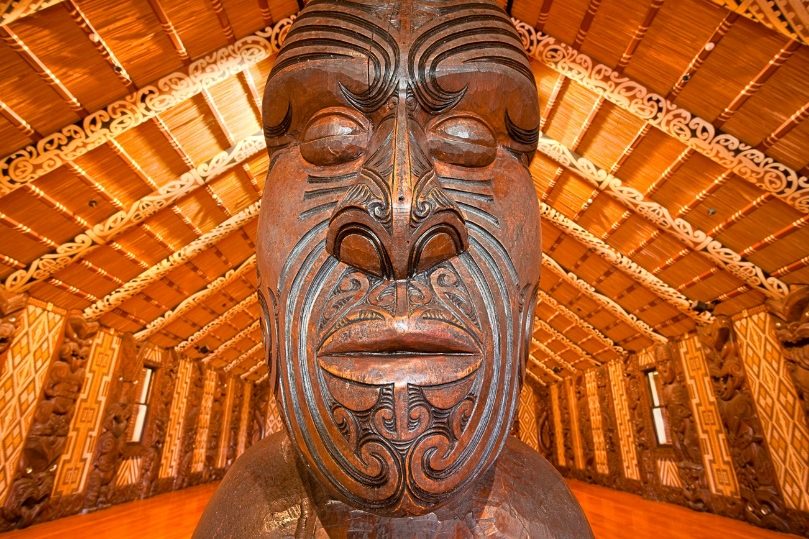 Sailing season
Sail into a safe mooring in October to enjoy the summer season of New Zealand until recommended departure winds in May. Having the most sailing yachts per capita in the world it is no surprise that the prestigious America's Cup is currently held in New Zealand. Most of the yachts are moored in the northern most quarter of the East Coast of the long country as this is where the calmer seas and warmer waters are. Admittedly not as warm as the tropics of Tonga and Fiji, but still classed as sub-tropical in the Far North and enjoyable with longer daylight hours. Sailing conditions around the South Island are more challenging and for those short of time a road trip can be more rewarding.
Cultural history
It is easy to forget that New Zealand is a Pacific Island when you are in the middle of one of the larger cities surrounded by a European structures and a multicultural society. The early settlers who sailed from Polynesia around the 1300s are Maori. They managed to navigate great distances in their sailing canoes (a little easier for us nowadays with electronics, fiberglass, sleek sails and fridges). The first known European to sight NZ was Able Tasman in 1642, thereafter Captain Cook mapped and claimed the islands in 1742. During its long period of isolation, New Zealand developed a distinct biodiversity of bird and plant life without any predator animals. The first European settlers were rugged whalers and sealers. You probably will visit a quaint village close to your first port of entry, Russell, which was then known as "The Hell Hole of the Pacific". In 1840 a treaty was signed with Maori Chiefs giving governance to Britain leading to the arrival of British immigrants wanting to farm the luscious land. New Zealanders of all races are now proudly blending the maori language into their English and after years of campaigning and discussions much land has been reinstated to maori tribes.
Wellington is the Capital though Auckland is the much larger city with around 1.5 million. From being one of the last lands to be settled by humans, NZ (Aotearoa in Maori) is now home to almost 5 million people.
Marinas
The northern New Zealand marinas, as founding members of the SPSN, welcome offshore arrivals at their ports of entry with good service as a strong surrounding marine industry is dependent on the refit work they bring. These are in the Bay of Islands and Whangarei Harbour. Many more can be found country along the eastern coast of the country. Best to book in advance. Third party/public liability insurance and an electrical inspection are required. Note for multihulls there are over 80 berths in Northland NZ. See Marine Services.
Marine Services available
Between The Bay of Islands and Whangarei there is a choice of eight boat yards lifting up to 100 ton. (a 480 ton travel lift is coming) and four can haul multihulls.
There is a multitude of competing small businesses who advertise in our local guide books.
See Guides
Abrasive/sand blasting, battery specialists, boat builders, canvas and upholsterers, chandleries, engineers, marine electricians, outboard and dinghy sales & repairs, paints and coating specialists, sailmakers, stainless steel engineers, refit managers, riggers, refrigeration, yacht brokers…
You may need some attention too. Close at hand are; dentists / skin doctors / osteopaths / opticians / hairdressers / superb supermarkets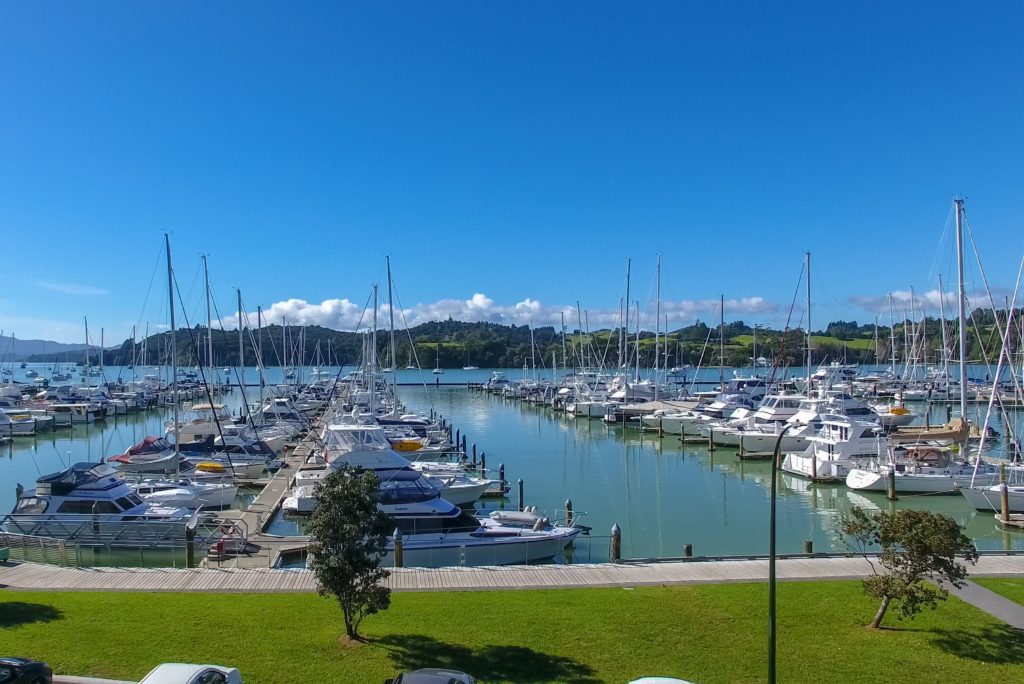 Customs process
All arriving vessels must send an Advance Notice of arrival to New Zealand Customs Service at least 48 hours before arrival. yachts@customs.govt.nz.
You will be directed to a quarantine dock where you will be greeted by a Customs Officer, who will stamp your passport with a visa, and a Biosecurity Officer will ask to inspect food onboard and question you about any pests you may be carrying. No charge for weekend arrivals.
Your vessel is given a 2 year tax free stay.
Yacht equipment purchased in NZ or imported and berthage is tax free / GST 15%
Immigration Tourist visa
Most nationalities will be given a 3 months visitor visa on arrival (6 months if British). This can be extended for another 6 months. Or you may wish to apply for a 6 month visa online before arrival. There is just a $21.57 arrival fee/ person.
People coming and going from New Zealand are basically allowed to stay 9 months out of the past 18. Explore the possibilities of immigrating through a point system based on your age, education, health and occupation.
Tax rules for selling a boat in New Zealand
You must advise Customs that you intend to sell the vessel. In most cases no tax bond is required if you are upfront about your intentions. Duty of 5% plus Goods and Services Tax of 15% is to be paid upon sale price if imported and sold to a New Zealander.
If you sell to an overseas buyer no taxes are paid as long as the vessel leaves New Zealand within 2 years of arrival. This is common as online listings are watched internationally, buying an equipped and proven boat which is already in the best cruising grounds in the world is attractive, and for Australians in particular, it is just a short flight over to come shopping and generally cheaper to keep and service a boat in New Zealand.
Resources