Visit French Polynesia
In ancient times, the islands of Tahiti were discovered by sea. Although French Polynesia covers an area as large as Europe, it is 99% ocean and lagoons. No other place on earth features such a unique environment for marine adventuring! If you like water, if the abundant riches of calm lagoons entice you, or if you hear the call of the ocean, don't wait any longer. The islands of Tahiti is your next sailing destination.
Sailing season
Tropical oceanic climate, temperature between 24°C and 30°C all year long with 2 seasons :
• November to April , The Austral Summer, the hot season( more humid) : Cool trade winds from East over warm ocean, cumulus and frequent rain showers
• May to October, the Austral Winter , the cool season ( dryer): Trade winds from East, few clouds and rare rainfalls
Local culture
Moana, the ocean, is at the heart of the history, culture and life of the Polynesians. Tahitians today have inherited a rich, expressive culture from their ma'ohi ancestors. Tahitian culture is a place where the music, dance and art rose from the wonder of everyday island life. The Islands of Tahiti have in common a delightful blend of Polynesian and French cultures.
Sailing areas and anchorages
It is possible to sail in all of Polynesia's archipelagos. A mixture of high volcanic islands featuring bays sheltered from the wind and low-lying atolls allowing free anchorages in turquoise shallow waters protected by a fringing coral reef, these specks of land – 118 islands in all – are strewn across four million square km of the South Pacific.
Other tourism highlights
From paragliding to beach combing to embracing the laid-back island lifestyle, The Islands of Tahiti are packed with a mix of tropical adventure and blissful relaxation. Visit a pearl farm, a vanilla plantation, discover the Marae ( archaeological sites), play a few rounds of golf, get provisioning at the fruit and fish market in the villages, swim in biosphere reserve, incredible diving…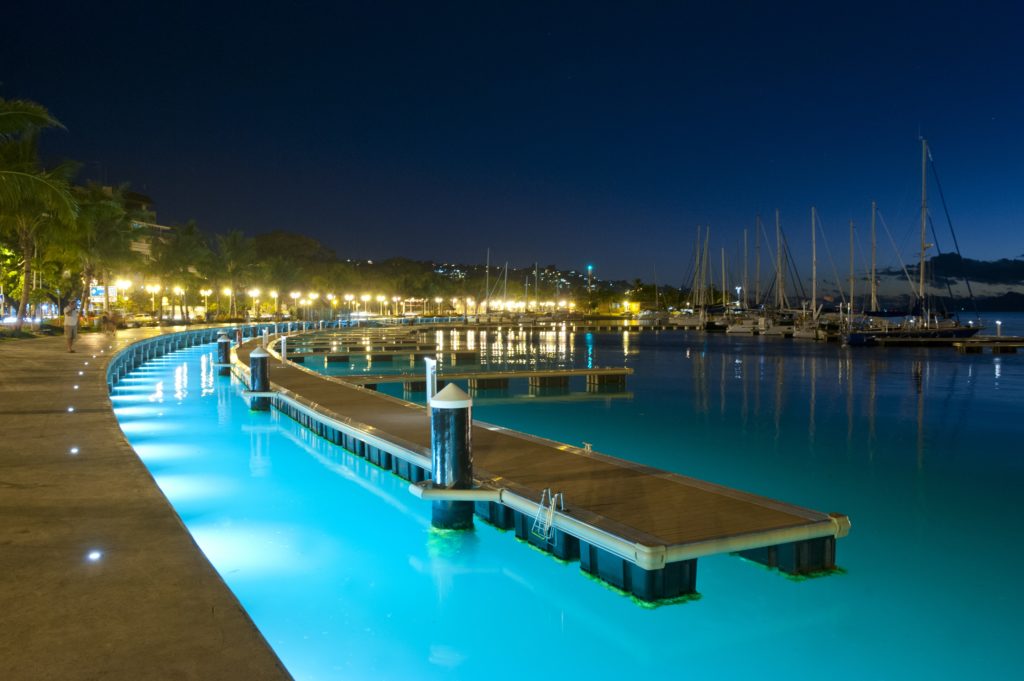 Marinas
Marinas are available in the Society islands, in Tahiti, Moorea & Raiatea. See the Marine Services page.
Marine services available
You'll find marine services providers in the Marquesas ( Shipyard and yacht services) , in the Tuamotu ( dry dock in Apataki, yacht services in Fakarava), and a large range of shipyard, careening, sail loft, ship chandler and repairs services in the Society islands. See the Marine Services page.
Customs process
A vessel can stay under the regime of temporary admission in Polynesian waters without clearing customs and suspended from import duties and taxes for a period of 36 consecutive months.
Immigration visa info
Each crew member must present a valid passport and justify health insurance coverage. E.U citizens may stay without a visa under certain conditions. Other countries citizens must have a visa carrying stating « valid for French Polynesia » allowing them to stay for 3 months. We recommend to also apply for a long term visa with the French consular authorities in your country of origin.
Tax rules on selling the boat in our country
If you wish to sell your yacht in Tahiti while you are in transit (Admission Temporaire) there are no taxes to pay. You will just need to inform the Papeete custom office by a written letter. The temporary admission status will automatically be transferred to the new owner and your yacht will be able to stay the remaining of the 36 months tax free in French Polynesia waters. This is particularly attractive for foreign buyers looking to cruise the area before sailing back home.
If the buyer is a French Polynesia resident he or she will have to import the boat in a process called "papeetisation". As of January 2019 it costs 7% of the boat value (based on the Bill of sale) + the fees from your custom broker. The sale of a yacht that is registered in French Polynesia is subject to a 5% stamp duty.
Resources