Fabulous Fiji
Fiji is just awesome. One of the reasons is that there are over 360 islands, each group with it's own culture, identity and attractions, and cruising is one of the best ways to get around them. Ideally you would be wise to plan on visiting over a number of seasons rather than only the most popular spots in just one.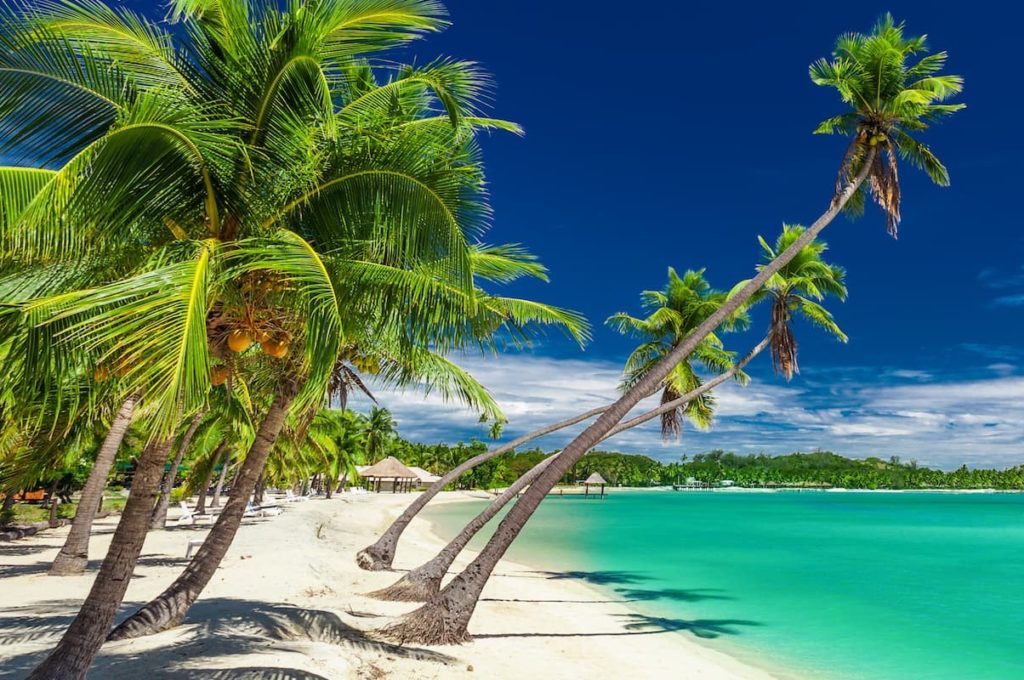 Fiji has a population of 850,000 people who are some of the friendliest people you are ever likely to meet. It is the economic hub of the Tropical South Pacific and is surprisingly big with every convenience you can imagine. It has the perfect balance of remoteness and privacy on secluded islands and just a short sail away are all the modern conveniences you could wish for. Some days you can tranquilly anchor on one side of an island, all on your own, and walk over to the other side for a cocktail at an exclusive resort.
The International airport in Nadi has flights direct to Asia and North America.
Sailing Areas and Seasons
The sailing season is considered to be from the early May until the end of October. It is characterised by drier weather and consistent SE trade winds.
The main cruising grounds in Fiji are: Savusavu, The Lau group, Mamanuca Islands and the Yasawa Islands. However these groups just scratch the surface of the Fiji cruising potential and people are encouraged to try and see as much of Fiji as possible.
Local culture
It is believed that the Fiji Islands were first inhabited 3500 years ago when the Oceania people arrived on huge "druas", double hulled canoes, some over 30m carrying 200 people at a time. Over thousands of years they colonised other islands and built up a formidable reputation as fierce warriors using the common practise of cannibalism.
Luckily over the past few hundred years, cannibalism has been abolished and the last known act of cannibalism occurred in 1860 when the Reverend Thomas Baker found himself on the wrong side of a Fijian chief and ended up in the lovo pit.
Due to its vast natural resources, Fiji became a hub for traders in the 1800s and early 1900s however due to a dispute over an unpaid debt, the country was ceded to Britain in 1874.
During this time of British rule, an official government with laws and  infrastructure was established and industry was developed.
In the 1920s one of these industries was the sugar industry when the Colonial Sugar Refinery company tried to establish farms to grown sugar cane. Due to a lack of a willing workforce, indentured labourers from India were bought to Fiji to work the farms. After their contract, many of these farmers decided to stay in Fiji with their families and have been in Fiji for many generations now.
This has created a vibrant, multicultural society which only adds to the appeal of Fiji.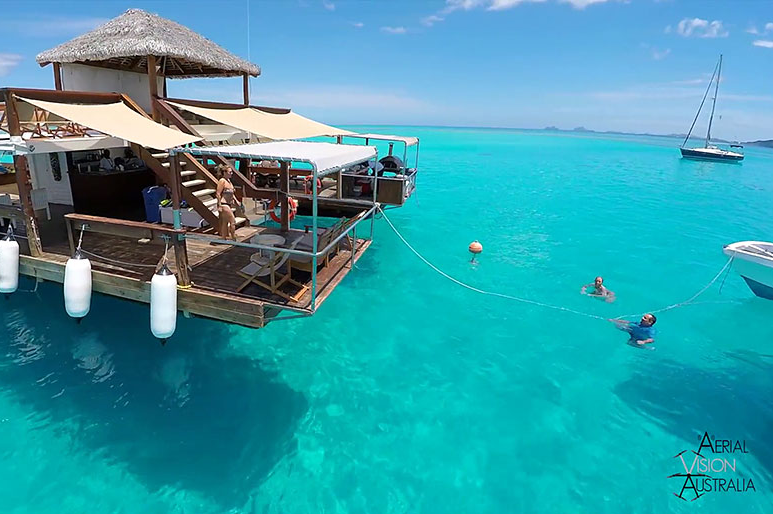 Marinas
There are 5 main marinas in Fiji where you can berth, store your vessel, take fuel and reprovision:
The Royal Suva Yacht Club in Suva

Musket Cove Resort and Marina on Malolo Island
Details about all of these marinas can be found on their respective websites.
Marine Services available
Approximately 700 yachts visit Fiji each year so the marine industry is experienced and growing. See the Marine Services page for major companies.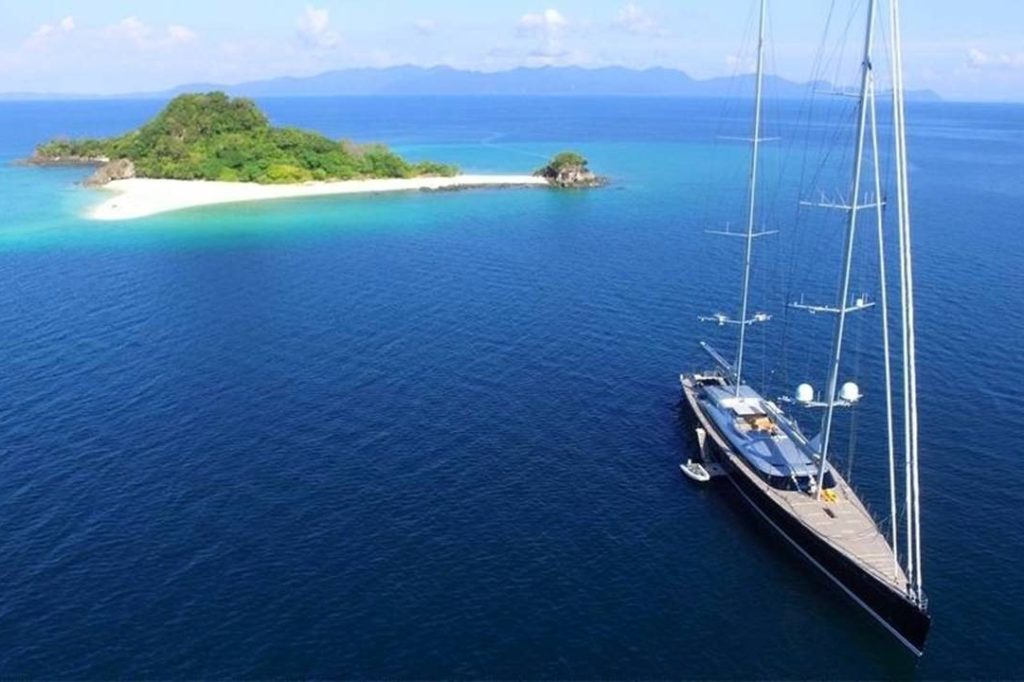 Customs process
Yachts can comfortably stay in Fiji for up to 18 months without having to pay any duty. Each time the vessel leaves Fiji and returns the 18 months is restarted.
People can stay for 4 months at a time on a tourist visa and can apply for a "special purpose visa" should they wish to stay for up to 12 months without leaving. Once people leave and return the 4 months restarts again.
Prior to arrival into Fiji, you will need to complete your Advanced Notification Form otherwise known as the C2C form.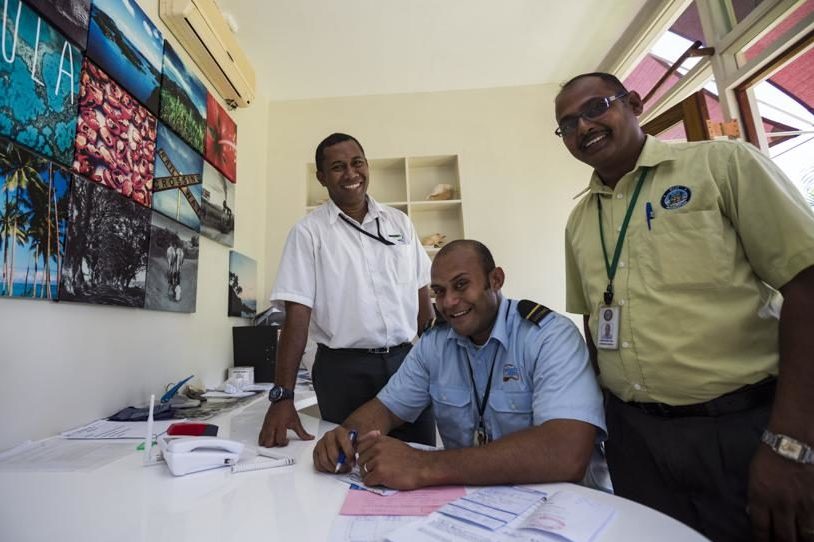 Resources