Tahiti Moorea Sailing RDV
From Friday July 1, 2022 to Sunday July 3, 2022
The Tahiti Moorea Sailing RDV is an annual three-day event that aims to give a warm Polynesian welcome to cruising sailors while celebrating their successful ocean crossing.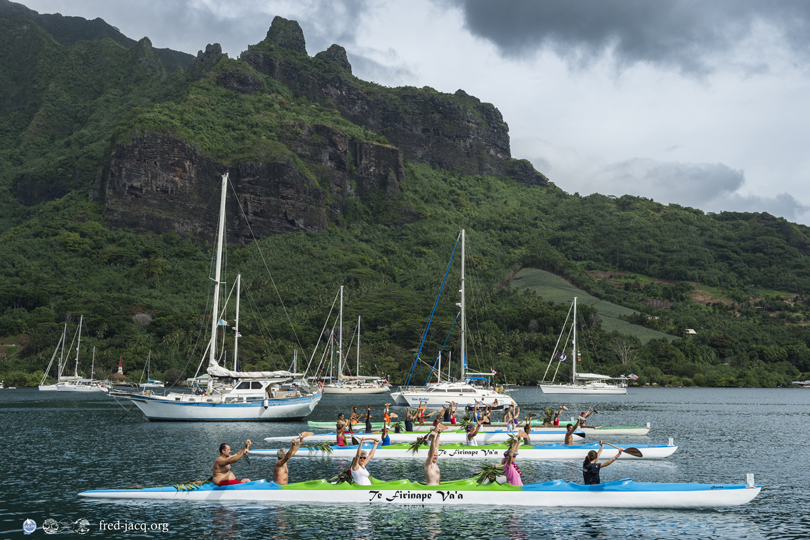 It gives the opportunity to our guests to discover, through a friendly rally, the charm of our islands, their warm-hearted inhabitants and the richness of the Polynesian culture.
Receive a welcome kit and discover parts of the Polynesian culture of Tahiti through several booths, handcraft and exhibits. Meet our partners from Tahiti, Tonga, Fiji New Zealande and New Caledonia . Cocktail reception with handmade flower leis for all and a dance performance.
Sail an inter island passage – Tahiti to Moorea, where you will be welcomed with music and flowers. Enjoy performances of local dance group and ukulele musicians.  Next day is a fun day of traditional Polynesian sports. Local experts will demonstrate and cruisers can test their skills.
A highlight of the event will be the six-person outrigger canoe races, where cruisers join local paddlers in a series of races.