New Caledonia Groupama Race
From Sunday June 21, 2020 to Wednesday June 24, 2020
A 654 nautical mile course around New Caledonia, which takes place every 2nd year. Next start june 2021.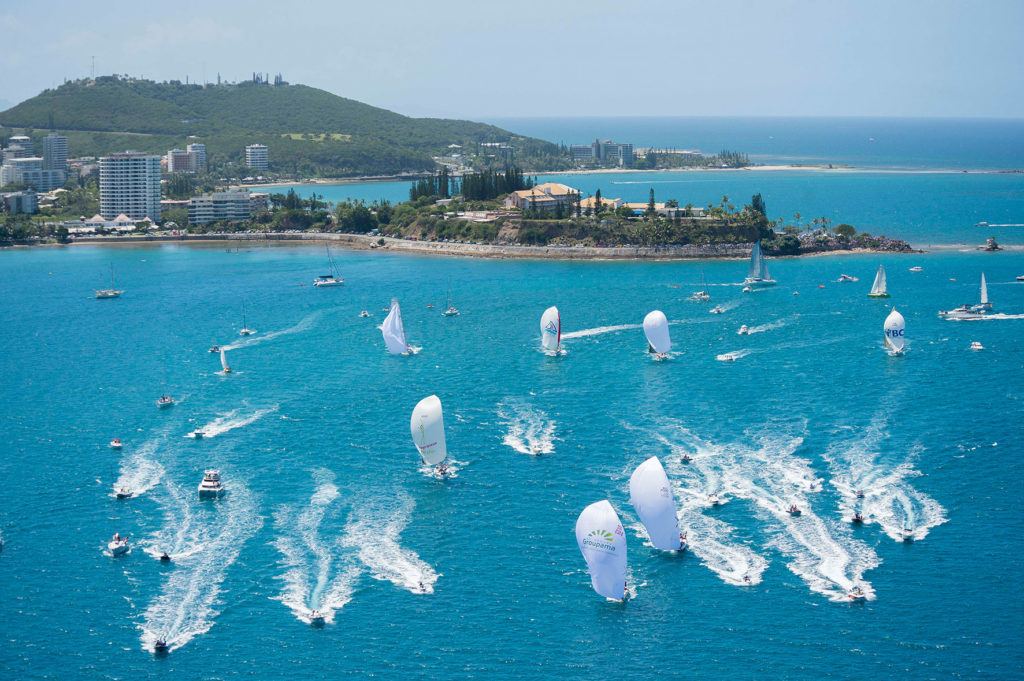 The race starts from Nouméa and takes a counter clockwise course around New Caledonia, alongside reefs and inside the UNESCO World Heritage listed lagoon, with only one compulsory waypoint: "North of the Grand Passage which is North of the Belep Islands".
Given the strong winds, powerful currents and heavy swells in the extreme north, the race is up the east coast and down the west coast… non-stop, without rest and with a regular soaking from the warm seas of 22° south.
The Sydney-Hobart has its Bass Strait; the Groupama Race has its mythic Grand Passage, where you will surf down big waves and see plenty of wildlife. It's a great gathering of international sailors for a unique ocean race around the biggest lagoon in the world.
Once the sailors arrive at the northern end of the race course, a transition phase awaits; 'Le Grand Passage', or as the locals refer to the area; "our Cape Horn".
The sea state can be challenging at this point; with big waves, strong winds and powerful currents. The sea life is also stunning with tuna, whales and manta rays galore.