Important information COVID-19
March 19, 2020 by Sharron Beck
Here you will find all the essential information island by island. Last update : Feb 25th, 2021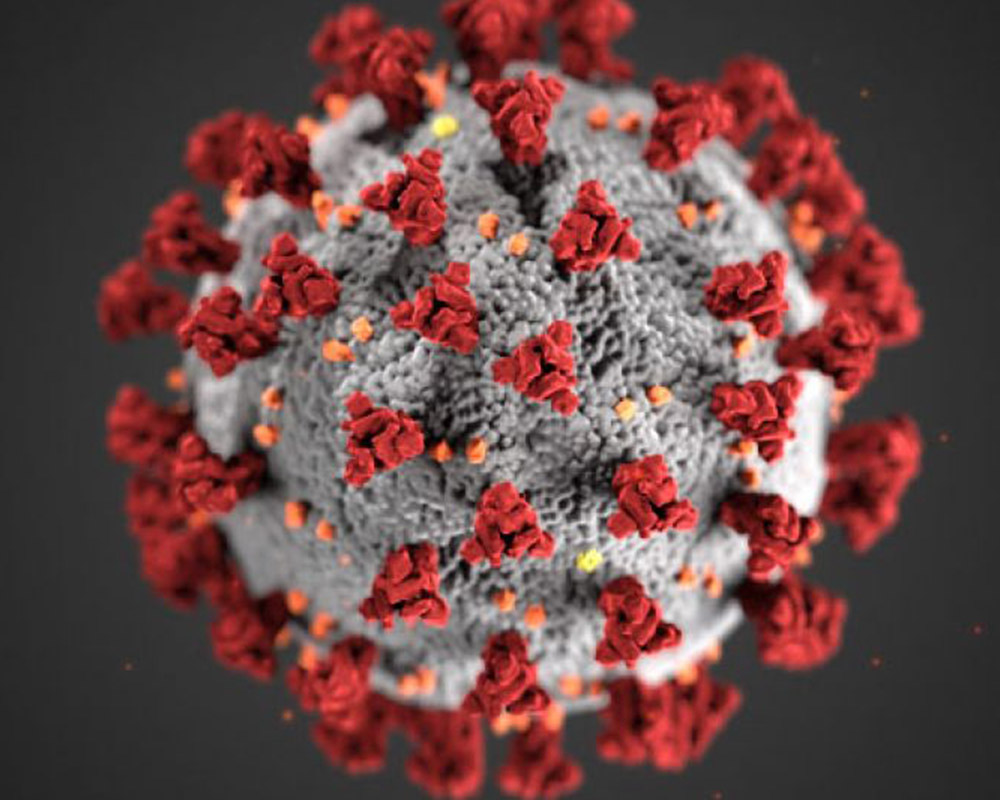 Panama
Here is a short recap on the situation in Panama, provided by our member, Shelter Bay Marina (SBM) on Nov 14th, 2020 :
Panama is after the US the most open destination in the Americas, its safe and has a very aggressive follow up and testing  program.  Very good medical facilities which expanded to meet the pandemic and have never been overwhelmed, ICUs are less than 50% occupied. It also has the inexpensive cruising vessel regulations and indefinite length of stay.  Marinas are at about 50 % of capacity, fuel and provisions are at the best price in the Caribbean, service and parts are readily available.
1/ Vessels allowed to come into the country. Panama never closed, the canal transits slowed for a few weeks but never stopped.
A COVID test on arrival, test negative (wait about 24 hours for results) proceed to the docks and the country. Universal wearing of masks, temperature taken everywhere, lots of disinfectant everywhere you go. Most business are open, bars and restaurants limited capacity.  A 14-day quarantine applies if you fail the test.
SBM will assist with programming COVID test
Special permit for Fueling and water can be obtained with no crew disembarking.
Arrival of vessel documents and passport stamp can be arranged at SBM.
The airport is open with scheduled flights to Europe and the Americas.
Recreational boating open, although some restrictions may apply as local government's implement the rules.
Masks and social distancing required in all facilities.
CAUTION COVID TESTING on arrival is not available at all ports of entry. Check with the port prior to arrival.
2/ Panama Canal (ACP)
Operating as usual.
Special nesting's with 3 vessels and 7 crew, 3 captains and 4 line handlers are still happening.
Crossings happening in daytime, start at 6:00 am out on the Pacific by 5:00 PM the same day.
3/ Leaving Panama
Zarpes being issued with no problem, need to have:
Panama Cruising Permit
Letter of your next port confirming they will be receiving you
4/ Curfew
Gone for now could be reintroduced if cases increase
5/ Vessel Movement
6/ Airport is open COVID test negative 48 hours prior to departure or COVID test at the Airport $ 50. If you test positive 14 days in a hotel at your expense.
If you have any questions or specific case, our member Shelter Bay Marina will be pleased to assist.
---
French Polynesia
Faced with the resurgence of COVID-19 cases around the world and in order to preserve French Polynesia which has for its part, shown significant improvement for several consecutive weeks, the authorities have decided to temporarily suspend travel to French Polynesia including for tourists from all origins until further notice.
As of Wednesday, February 3rd, travel are authorized only for travelers who can justify one of the compelling reasons (health, professional, family, return home) as described on the website of the High Commission. This measure is planned for an initial period of two months (March 31, 2021).
All travelers no matter the country of origin (Metropolitan France or foreign country) willing to travel to French Polynesia will be required before departure and upon arrival to produce an exempted movement certificate stating one of the following compelling reason:
Personnel or family compelling reason,
Urgent health compelling reason,
Essential professional compelling reason (without any possibility to be postponed). These reasons will be carefully verified before departure and need to be precisely justified by at an official document.
Download the exemption certificate :
http://www.polynesie-francaise.pref.gouv.fr/content/download/46420/280193/file/(English)%20EXEMPTION%20CERTIFICATE%20FOR%20TRAVELING%20TO%20OR%20FROM%20FRENCH%20POLYNESIA.pdf
The compelling reason of travel for economical sustainability and tourism, in place at the moment for travelers to French Polynesia, will not be approved anymore from February the 3rd 2021, until further notice.
Here are the details of the compelling reasons:
 FAQ
1. What are the conditions for returning to French Polynesia with my pleasure boat?
It is forbidden for any pleasure craft on an international voyage to enter French Polynesia. It is possible to obtain an exemption to enter French Polynesia from the head of the maritime affairs department, in conjunction with the Polynesian maritime affairs department, by justifying either:
– a technical supply or refueling necessity
– an overriding reason of a family, professional or health nature
An appropriate supporting document will be required, assessed when requesting a stopover in French Polynesia. If the request is granted, a maritime health declaration must be sent 48 hours before arrival in French Polynesia.
DPAM: accueil.dpam@maritime.gov.pf nautisme.dpam@maritime.gov.pf
SAM : affmar@affaires-maritimes.pf remi.quilliot@affaires-maritimes.pf
2. I obtained an exemption to enter with my pleasure vessel in French Polynesia prior to the establishment of compelling grounds. Is it still valid?
All exemptions issued to enter with a pleasure vessel in French Polynesia remain valid. If the vessel has more than 4 persons aged at least 11 years on board, a quarantine of fourteen days on board the ship must be followed on arrival unless the ship comes from a non-circulation zone of the Covid 19 infection (order n ° 4902 MSP of May 22, 2020 establishing the list of traffic zones of Covid-19)
3. I am a national or a national of a Schengen area on board my pleasure vessel. I am in a neighboring country and my visa is expiring. Is this a compelling reason?
Yes, this is displacement seen as a compelling family reason. Proof of the end of validity of the visa must be provided.
4. I am moving to French Polynesia by sea aboard my pleasure vessel. Is this a compelling motive?
Yes, that falls under the compelling reason. You must present proof of address in French Polynesia or, failing that, an employment contract, or any other document attesting to the reality of your move.
5. I am on board my pleasure vessel and wish to do a professional crew change in French Polynesia. Is this a compelling reason?
Yes, it is a compelling professional reason if it is professional seafarers. You must present the expiring employment contracts. If the vessel has more than 4 people at least 11 years old on board, about fourteen days on board the ship must be followed on arrival unless the vessel comes from an area of non-circulation of infection Covid 19 . Sailors arriving by air will also be subject to a quarantine of fourteen days in a dedicated site determined by the High Commission on the proposal of the authority health of Polynesia. Relief can only be authorized in Papeete.
6. I am on board a pleasure vessel with professional crew, I want to make a technical stopover in French Polynesia to refuel or restock. Does this fall under the overriding motive?
Yes, only in Papeete for compelling business reasons and for a limited time. If the vessel has more than 4 people aged at least 11 years on board and comes from an area of circulation of the Covid 19 infection virus, any disembarkation of people ashore is prohibited.
7. I live in French Polynesia and I am returning home by sea? Is this a compelling reason?
Yes, this is a compelling family reason. You will need to present proof of address. If the ship has more than 4 people aged at least 11 years on board, a quarantine of fourteen days on board the ship must be followed on arrival unless the ship comes from a non-traffic area of the Covid 19 infection.
8. I am a foreign national on board a ship and I have to stop in French Polynesia to restock or refuel in order to reach my home. Is this a compelling reason?
Yes, this is a compelling family reason. You must present proof of address and demonstrate the need to refuel along the way. The duration of the stopover will be limited to the time necessary.
---
Tonga
Internal restrictions have eased within Tonga and movement is fairly unimpeded. Yachts already in Tonga must inform customs of any movement between islands.
The borders remain closed to all foreign arrivals including yachts.
Some repatriation flights have occurred from NZ and Fiji. At this point there are no indications of when borders may re-open.
---
Fiji
Download the official arrival plan for Fiji with the application and quarantine procedure.
Fiji's maritime borders are now open,  please follow the rules and don't ruin it for everyone.
You must have an AIS that is always on during your crossing.
Enjoy the Fijian hospitality and always be respectful for everyone that lives in this amazing country!
Most of the clearance requirements are relatively the same as previously, however there are some important changes:
You need to have a negative Covid-19 test result and leave your current destination within 48 hours after receiving it.
You must use the services of an approved Yacht agent
You will need to undergo 14 days of quarantine, however the "time at sea" counts towards that 14 days.
Once you have been checked by the Ministry of Health and there is no signs of Covid-19, you are then cleared by the relevant authorities and you are free to enjoy all of  Fiji for the next 18 months.
Fiji Registered agents are:
Seal Superyachts

Chase Smith
Phone: (679) 9996556
Email: chase@baobabmarine.com

Yacht Partners

Josephine Morris
Phone: (679) 9927986
Email: jo@yachtpartnersfiji.com

Yacht Help

David Jamieson
Phone: (679) 7505000
Email: david@yachthelp.com
---
New Caledonia
The territory of New Caledonia is Covid free.
Foreigners are not authorized to arrive in New Caledonia, borders remain closed. Pleasure craft are not allowed to stop over, except if they have a permission granted by the Haut Commissariat.
If a pleasure vessel has to stop for distress reasons or compelling needs, the procedure is to contact MRCC on arrival, the only authorized entry port is Port Moselle in Noumea.
Check information at the maritime affairs website, and have access to the full procedure :
https://dam.gouv.nc/actualites/25-03-2020/covid-19-page-dinformation-sur-les-mesures-prises-dans-le-secteur-des
A compulsory quarantine of 14 days in a hotel is in effect for all passengers arriving on a yacht.
More Information is also available on Port Moselle website.
New Zealand
New Zealand's borders are still closed to foreign visitors, however some yachts have been arriving using an exemption application process. There are over 25 yachts as far as we have heard that have arrived this way.

The attached document clarifies the border entry process for those who are able to get an exemption. It is based on the grounds of getting a lot of necessary work done on the boat or there needs to be other genuine humanitarian reasons or compelling reasons than just coming to "winter over" in New Zealand. So it depends on the individual boat's situation and how well they can express this. It is advisable to use an agent as the application is complex and your case needs to be well presented along with quotes for repair / refit work planned. Exemptions must be sought before the vessel departs for New Zealand and must be obtained before the vessel arrives in New Zealand.  https://www.south-pacific-sailing.com/wp-content/uploads/2020/10/COVID-19-Guidance-for-small-craft-and-yacht-arrivals-in-NZ.pdf

At this stage, if you take 12 days on passage, a further 2 may be quarantining onboard. If you arrive before 12 days uninterrupted sailing you will be transferred to a quarantine hotel at your expense for the remaining period.

The Bay of Islands port is the only allowable entry port at this time.

The cruisers who have stayed in New Zealand during this epidemic just received good news that they along with other tourists are being granted further visa extensions for at least 6 months not to pressure them to sail out into an uncertain situation.

It was announced that everyone in NZ  (regardless of their visa situation) will be able to get vaccinated.  More good news is that the normal 2 year stay as a temporary tax exempted vessel is also being extended.

For people overseas wishing to return to their yachts there is still no good news though. NZ's  Managed Isolation Quarantine hotels are fully booked for months ahead if you were to be granted entry into New Zealand, to which we have not heard of any yet.

Here is the Facebook group where cruisers are sharing news about New Zealand border information: https://www.facebook.com/groups/412018810007402

Despite a couple of short sharp lockdowns in Auckland from Covid 19 border breaches, New Zealand is grateful to be still experiencing life very close to normal.
Wallis & Futuna
The islands of Wallis and Futuna are still Covid free.
Given the current sanitary crisis, access to the waters of Wallis and Futuna is prohibited to recreational yachters until further notice.
Specific authorizations may be granted to yachters presenting a situation of distress, damage, or any other subject to the appreciation of the local authorities. In this context, people must comply with the sanitary prescriptions ordered by the medical teams of the Health Agency, in particular any containment measure.
By air, only passengers coming from New Caledonia are allowed to travel freely, without any specific health protocol.
Passengers wishing to come from the mainland France or any other country must contact the Public Information Unit (CIP) of the Prefecture: cip@wallis-et-futuna.pref.gouv.fr
Any request to enter the Territory from mainland France must be the subject of a compelling medical, family or professional reason, backed with supporting documentation. Travelers whose requests have been accepted will have to follow a strict sanitary protocol prior to their trip, as well as upon arrival.
Galapagos
Is it possible to visit Galapagos during the pandemic? 
There is a protocol for the entry of visitors and yachts approved by the Government Health Authorities. It is mandatory that all crew have an RT-PCR test done less than 72 hours before their departure for Galapagos with negative test results. (additionally, there are more requirements to enter the islands).
Besides, some measures are also mandatory like wearing masks and keeping distances when going shopping.
The Galapagos Authorities supported their decision to open the islands to tourism, considering the evolution of the virus. So far, in the island territory there is no community contagion of Covid-19 and we only have a few cases.
In addition, the protocol will be maintained until the beginning of 2021.
For further information, do not hesitate to email our partner Yacht Agent, M. Javier Plúa Rizzo:
YACHT AGENTS GALAPAGOS
Office: +593 53 014 958
Mobile: +593 987 229 577
Email: yachtagentsgalapagos@gmail.com
Galápagos islands – Ecuador