Important information COVID-19
March 19, 2020 by Sharron Beck
Here you will find all the essential information island by island. Last update : June 4th, 2021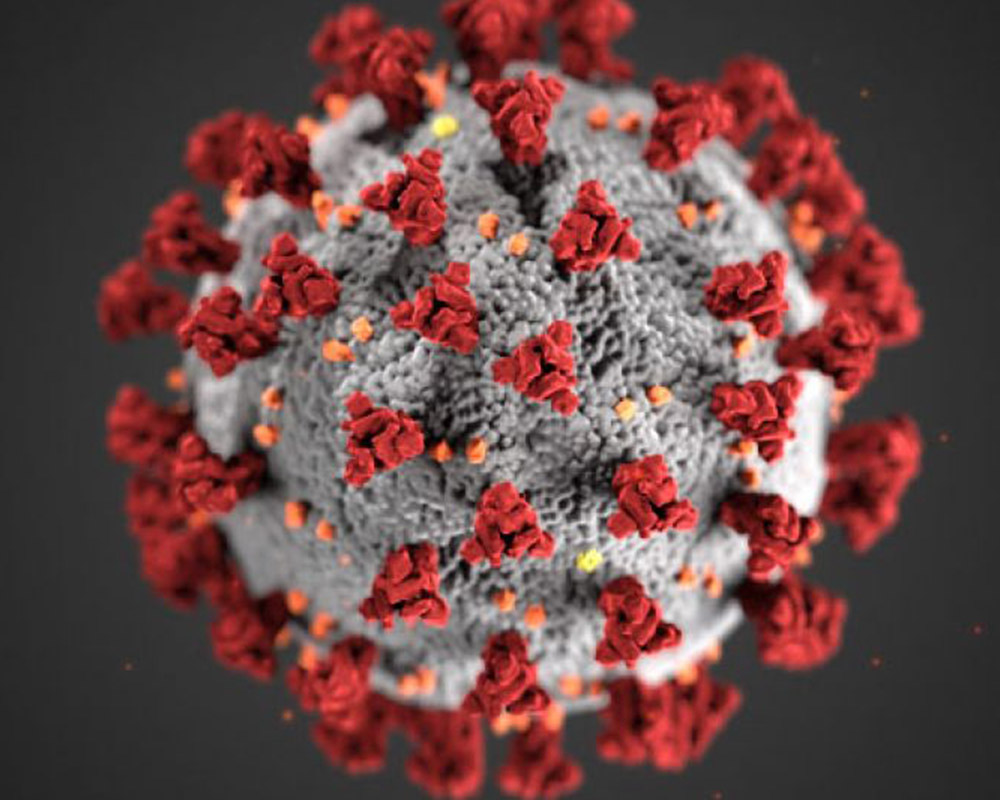 Panama
Here is a short recap on the situation in Panama, provided by our member, Shelter Bay Marina (SBM) on June 4th, 2021 :
Panama is after the US the most open destination in the Americas, its safe and has a very aggressive follow up and testing  program.  Very good medical facilities which expanded to meet the pandemic and have never been overwhelmed, ICUs are less than 50% occupied. It also has the inexpensive cruising vessel regulations and indefinite length of stay.  Marinas are at about 50 % of capacity, fuel and provisions are at the best price in the Caribbean, service and parts are readily available.
A QUICK COVID test on arrival, test negative (wait about 24 hours for results) proceed to the docks and the country. Universal wearing of masks, temperature taken everywhere, lots of disinfectant everywhere you go. Most business are open, bars and restaurants limited capacity.  A 14-day quarantine applies if you fail the test.
All vessels are allowed to come into Panama without any issue, vessels coming from South America and Colombia have different protocols.
Once you arrive, vessel goes to the Quarantine slip.
We get lab to visit at your slip and do the test, results back usually in 2 hours, $75.00 per person if negative you are granted access to the country.
Vessels from South America, PCR test before departure, Quick Antigen test upon arrival, 3 day quarantine, additional test to be done after the 3 days, if all negative you are granted access to Panama.
Arrival of vessel documents and passport stamp can be arranged at SBM.
The airport is open with scheduled flights to Europe and the Americas.
Recreational boating open, although some restrictions may apply as local government's implement the rules.
Masks and social distancing required in all facilities.
San Blas is closed.
CAUTION COVID TESTING on arrival is not available at all ports of entry. Check with the port prior to arrival.
2/ Panama Canal (ACP)
Operating as usual.  Back to their typical process.
Crossings happening likely 3 days after you get measured, night in Gatun or 24 hour crossing is the one option available, like PreCovid times.
3/ Leaving Panama
Zarpes being issued with no problem, need to have:
4/ Curfew
Gone for now could be reintroduced if cases increase
5/ Vessel Movement : From port to port open
6/ Airport is open COVID test negative 48 hours prior to departure or COVID test at the Airport $ 50. If you test positive 14 days in a hotel at your expense.
If you have any questions or specific case, our member Shelter Bay Marina will be pleased to assist.
---
French Polynesia
Since May 1st, The Islands of Tahiti are reopen to tourism for travelers residing in the USA for at least 30 days prior to departure, but only for travelers arriving by plane. Vaccinated and immune travelers who have been in the US for 30 consecutive days prior to departure and strictly follow the new and improved entry and stay conditions are not subject to quarantine.
The progressive reopening of French Polynesia to travelers is defined according to the health and vaccination strategy of the country of origin of said travelers.
This protocol now allows French Polynesia to be accessible to certain countries identified as being at controlled epidemic risk.
At this stage, only the travel flows between the United States and French Polynesia are concerned. For these travelers, as of May 1, 2021, the reason for traveling to support the economy, also known as the tourism reason, is again possible.
Please note: this measure only applies to travelers who have resided at least 30 days on the territory of the airport of departure of their journey. This means that a traveler who can only justify a transit on American soil will not be authorized to go to French Polynesia.
As of June 9th, travel will be authorized for air travelers from France.
About maritime borders , they are still closed on June 9th :
Except for a derogation issued by the service des affaires maritimes (SAM) for a limited period of time, no pleasure boat entering French Polynesia shall call, moor or park, to disembark offshore any person in the internal waters and territorial sea of French Polynesia, unless they can justify compelling reasons ( health, work or family).
Contact: accueil.dpam@maritime.gov.pf
Extension of the stay of pleasure craft in 2021
Extract from the Council of Ministers of Wednesday, January 20, 2021 – "Pleasure vessels registered outside French Polynesia are placed, when entering French Polynesia, under the temporary admission regime for a period of 24 or 36 consecutive months.
This period may exceptionally be extended by a maximum of 3 months in the event of force majeure. One of the consequences of the global health crisis is the closure of international borders and ports. Boaters who reach the end of the exceptional 3-month stay extension thus find themselves unable to stay in French Polynesia and go to another international port.
In order to allow these boaters to stay in Polynesia while awaiting the reopening of international borders, a decree authorizes the extension of 6 months of the stay of pleasure craft placed under the temporary admission regime. This measure is only applicable for the year 2021. "
---
Tonga
Internal restrictions have eased within Tonga and movement is fairly unimpeded. Yachts already in Tonga must inform customs of any movement between islands.
The borders remain closed to all foreign arrivals including yachts.
Some repatriation flights have occurred from NZ and Fiji. At this point there are no indications of when borders may re-open, but it will not be before 2022.
---
Fiji
Download the official arrival plan for Fiji with the application and quarantine procedure.
Fiji's maritime borders are now open,  please follow the rules and don't ruin it for everyone.
You must have an AIS that is always on during your crossing.
Enjoy the Fijian hospitality and always be respectful for everyone that lives in this amazing country!
Most of the clearance requirements are relatively the same as previously, however there are some important changes:
You need to have a negative Covid-19 test result and leave your current destination within 48 hours after receiving it.
You must use the services of an approved Yacht agent
You will need to undergo 14 days of quarantine, however the "time at sea" counts towards that 14 days.
Once you have been checked by the Ministry of Health and there is no signs of Covid-19, you are then cleared by the relevant authorities and you are free to enjoy all of  Fiji for the next 18 months.
Fiji Registered agents are:
Seal Superyachts

Chase Smith
Phone: (679) 9996556
Email: chase@baobabmarine.com

Yacht Partners

Josephine Morris
Phone: (679) 9927986
Email: jo@yachtpartnersfiji.com

Yacht Help

David Jamieson
Phone: (679) 7505000
Email: david@yachthelp.com
---
New Caledonia
The territory of New Caledonia is Covid free.
Foreigners are not authorized to arrive in New Caledonia, borders remain closed at least until december 2021. Pleasure craft are not allowed to stop over, except if they have a permission granted by the Haut Commissariat.
If a pleasure vessel has to stop for distress reasons or compelling needs, the procedure is to contact MRCC on arrival, the only authorized entry port is Port Moselle in Noumea.
Check information at the maritime affairs website, and have access to the full procedure :
https://dam.gouv.nc/actualites/25-03-2020/covid-19-page-dinformation-sur-les-mesures-prises-dans-le-secteur-des
A compulsory quarantine of 14 days in a hotel is in effect for all passengers arriving on a yacht.
More Information is also available on Port Moselle website.
New Zealand
New Zealand's air border is now open with Australia, making it possible for owners to fly between.
Yacht entries are possible by using an exemption application process.  The attached document clarifies the border entry process for those who are able to get an exemption. It is based on the grounds of getting a lot of necessary work done on the boat over the value of $NZD 50,000, or there needs to be other genuine humanitarian reasons or compelling reasons other than just coming to "winter over" in New Zealand. So, it depends on the individual boat's situation and how well they can express this. It is advisable to use an agent as the application is complex and your case needs to be well presented along with quotes for repair / refit work planned. Exemptions must be sought before the vessel departs for New Zealand and must be obtained before the vessel arrives in New Zealand.  https://www.south-pacific-sailing.com/wp-content/uploads/2020/10/COVID-19-Guidance-for-small-craft-and-yacht-arrivals-in-NZ.pdf
At this stage, if you take 12 days on passage, a further 2 may be quarantining onboard. If you arrive before 12 days uninterrupted sailing you will be transferred to a quarantine hotel at your expense for the remaining period. Be sure to have your AIS on tracking your direct route, not stopping at for example Minerva Reef.
The Bay of Islands port is the only allowable entry port at this time.
The cruisers who have stayed in New Zealand during this epidemic, and their vessels, are being granted further visa and customs extensions not to pressure them to sail out into an uncertain situation. Everyone in NZ  (regardless of their visa situation) will be able to get vaccinated at no charge.
Without the numbers from Australia needing to hotel quarantine 2 weeks on arrival, more space is opening up for foreigners to apply to fly in. As yet we are not aware of anyone, apart from those from Australia, being able to return to their yachts which have been left here.
This is the Facebook group where cruisers are sharing news about New Zealand border information: https://www.facebook.com/groups/412018810007402
Despite a couple of short sharp lockdowns in Auckland from Covid 19 border breaches, New Zealand is grateful to be still experiencing life very close to normal. As the vaccination numbers increase we are hoping that border restrictions will ease for the regular November arrival season.
Wallis & Futuna
The islands of Wallis and Futuna are still Covid free.
Given the current sanitary crisis, access to the waters of Wallis and Futuna is prohibited to recreational yachters until further notice.
Specific authorizations may be granted to yachters presenting a situation of distress, damage, or any other subject to the appreciation of the local authorities. In this context, people must comply with the sanitary prescriptions ordered by the medical teams of the Health Agency, in particular any containment measure.
By air, only passengers coming from New Caledonia are allowed to travel freely, without any specific health protocol.
Passengers wishing to come from the mainland France or any other country must contact the Public Information Unit (CIP) of the Prefecture: cip@wallis-et-futuna.pref.gouv.fr
Any request to enter the Territory from mainland France must be the subject of a compelling medical, family or professional reason, backed with supporting documentation. Travelers whose requests have been accepted will have to follow a strict sanitary protocol prior to their trip, as well as upon arrival.
Galapagos
Is it possible to visit Galapagos during the pandemic? 
Galapagos is still open to visitors and yachts.
As of today, you DO NOT need PCR test if you have a vaccination certificate, you must have completed the required doses. (1 dose or 2 doses according to the vaccine brand)
An agent is mandatory.
Foreign vessels and their occupants, can stay up to 60 days on the islands.
In the ports, crew and guest must wear a mask, maintain social distance, and comply with the sanitary protocols.
To date, most (75%) of the vaccinable population have received the complete vaccination process, that is 2 doses of Pfizer.
Besides, some measures are also mandatory like wearing masks and keeping distances when going shopping.
The Galapagos Authorities supported their decision to open the islands to tourism, considering the evolution of the virus. So far, in the island territory there is no community contagion of Covid-19 and we only have a few cases.
For further information, do not hesitate to email our partner Yacht Agent, M. Javier Plúa Rizzo:
YACHT AGENTS GALAPAGOS
Office: +593 53 014 958
Mobile: +593 987 229 577
Email: yachtagentsgalapagos@gmail.com
Galápagos islands – Ecuador